Payment Methods
SlideME makes purchasing applications easy. We offer a wide range of payment options to users. Simply select your preferred method and the funds are deducted from your account. Quick. Easy. Secure.
Two models exist for buying applications from SlideME:
Setting up a Billing Agreement (setup once from web, then order the application using the SlideME Market(SAM) application directly from your device - this will directly debit your funding source used to setup Billing Agreement,
Adding funds to your SlideME Wallet and either:

purchase using WebBUY (buying directly from any web browser) and collect from the SAM's StorageLocker or,
Purchase from the SlideME Market(SAM) application debiting your SlideME Wallet balance.
You can setup a Billing Agreement once with your credit/debit card, Paypal, or Amazon Payments account and buy directly from the 'on-device' SlideME Market(SAM) client.
Alternatively, you can now use the new WebBUY to buy from Web, or pay using your SlideME Wallet balance and then collect the application once you login to your StorageLocker from within the SlideME Market(SAM).
If you do not have a Paypal account or do not want to use your card directly with SlideME, you can use WebBUY with Paypal to pay using your credit/debit card only without the need to login to Paypal. Checkout with Paypal from WebBUY and you will see options to pay directly with your card without requiring a Paypal login.
Visit FAQ: Which payment method is best for you?
The following payment methods are currently accepted by SlideME: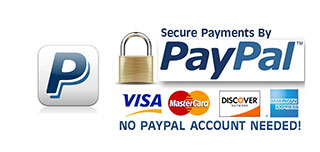 Pay via Mobile
Note: Any over-payments (due to carrier price points) via Mobile Payments will be credited to your SlideME Wallet.
Country coverage for Mobile Payments

Please feel free to contact us if you have any unanswered questions about payments. Want to know more about how you get paid as a SlideME developer? Visit our Payouts section.
Note: Some payment methods require further implementation, hence some delays maybe expected.
*All trademarks mentioned herein belong to their respective owners.